Innovation Comes in All Shapes and Sizes: Verizon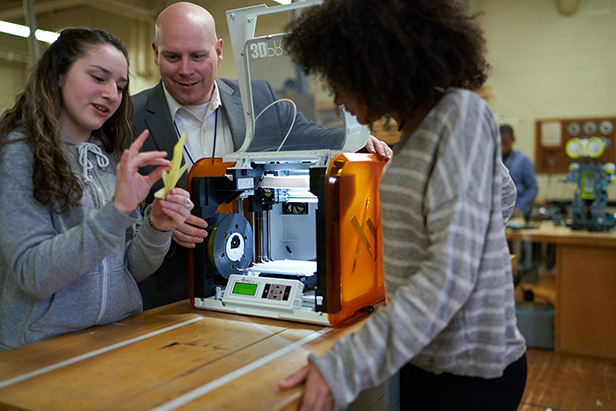 By 2020, 77% of all US jobs will require technology skills (US DOL). Yet today, millions of American students lack the technology and resources they need to succeed. That's why five years ago, Verizon launched a revolutionary and innovative solution to help address this problem holistically. The Verizon Innovative Learning initiative provides free technology, free access, and innovative curricula to build a brighter future for millions of kids—particularly under-resourced students across the United States. The program impacts students in two ways: through a whole school approach to digitize middle schools and through technology immersion programs.
Verizon has committed more than $200 million for technology and educational resources and helped more than one million students, to date. But they don't just fund these programs; Verizon creates and administers programs in partnership with leading non-profits. They build programs from the ground up, using next-gen technology to provide tech-infused curricula that innovate the way teachers teach and students learn. Verizon diligently measures the impact of the work and refines the programs—and it's making a difference. Studies have shown that students in Verizon Innovative Learning programs have demonstrated increased proficiency in reading and math, with the majority of students more engaged in school.
Over the next five years Verizon Communications Inc. will invest an additional $200 million, with a goal to double the number of in-school programs it supports, from 100 middle schools to 200 middle schools by the end of 2020. Verizon also will give these schools access to 5G and continue programs in urban and rural communities that expose students to skill-building in augmented reality, virtual reality, coding, 3D design and printing, and more.
"Verizon has become increasingly concerned about the chasm between those Americans who are prepared to thrive in the digital age, and those who are not," said Lowell McAdam, Chairman and CEO of Verizon. "Our mission, which we call 'Humanability,' is to give people the ability to do more in this world—that's why it's paramount we invest to give kids the technology education and resources they need to succeed."