Our Team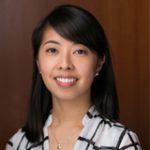 Jennifer C. Weston-Murphy
Associate Manager, Corporate Leadership
As Associate Manager, Corporate Leadership, Jennifer oversees strategy and execution of CECP's roundtable series for corporate societal engagement leaders; events and research sponsorship opportunities; and growth of CECP's corporate partnerships. As an integral member of the Corporate Leadership team, she also provides counsel to companies through fast-track consulting, and connects CECP's community of leaders with best practices and insights to elevate their corporate societal engagement efforts. Jennifer joined CECP in 2013 as a member of the Communications and Marketing team and was instrumental in the planning and execution of CECP's signature events—Board of Boards and the annual Summit—as well as in supporting companies in celebrating their corporate societal engagement stories.
Prior to joining CECP, Jennifer served as Development & Communications Manager at the Primary Care Development Corporation (PCDC), where she was responsible for all communications, marketing, and fundraising initiatives. Jennifer oversaw the Innovation Circle, a CEO and senior executive-level thought leadership event series; PCDC's annual spring gala; and the elevation of PCDC's brand through strategic communications and marketing. Jennifer has also served in key positions at Koszyn & Company and Council on Foundations.
Jennifer is pursuing her MBA at NYU's Leonard N. Stern School of Business. She received a BA with honors in Psychology from Boston College, and is a national Ronald E. McNair Scholar and StartingBloc Fellow.