Our Team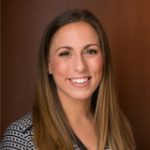 Michelle Bostwick
Associate, Corporate Leadership
As Associate, CECP's Corporate Leadership team, Michelle supports a variety of projects including the execution of CECP's annual Summit and engagement roundtables. She also helps support CECP companies with service overviews, fast-track expertise and researching industry trends.
Michelle first joined CECP in June 2015 as the John C. Whitehead Intern. Previously, she gained experience working in various non-profits, most recently—Urban Green Council, NY's chapter of the USGBC, and Recyclebank, a B-Corp dedicated to rewarding citizens for sustainable actions. She also worked for Franklin and Marshall College's sustainability center, implementing many campus-wide initiatives throughout her studies.
Michelle earned a M.S. in Sustainability Management and program fellowship from Columbia University, and holds a BA from Franklin and Marshall College in Environmental Studies and Economics.