BD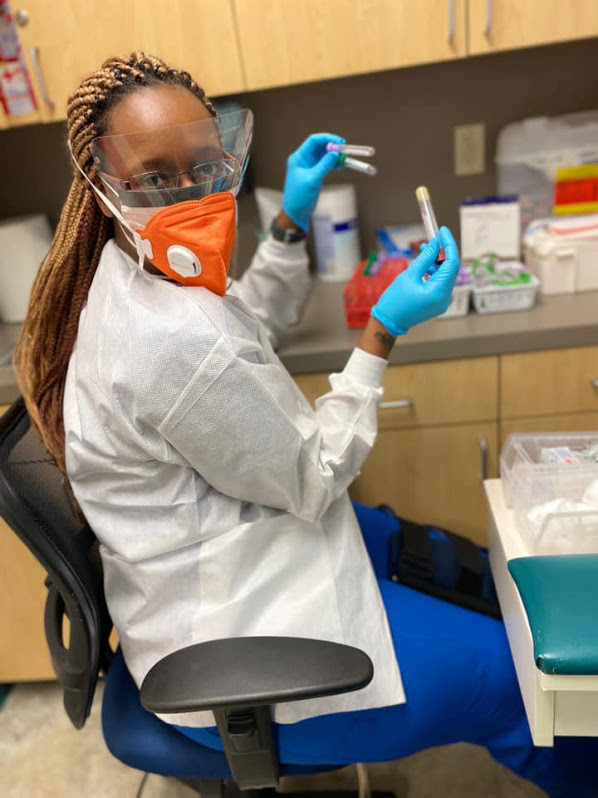 As one of the largest global medical technology companies in the world, BD is deploying its capabilities, expertise, and scale to address critical health needs related to coronavirus – from diagnostic offerings to identify Covid-19, to real-time informatics and electronic surveillance technology, to essential medical devices to support patient care.
From a philanthropic perspective, BD and the BD Foundation has to date donated $2.4 million in cash and product to Covid-19 response efforts in the U.S. and internationally. Key examples of BD's philanthropic funding include:
Early cash and product donations to Wuhan Red Cross and Project HOPE Covid-19 relief efforts in China.
Funding to Direct Relief to support grants to community health centers in the United States, who provide care to the nation's most vulnerable patients, the majority of whom are under- or uninsured. Expanding community health center access is critical to preserving hospital capacity to focus on caring for only the patients with the most serious of health care needs. This funding builds on the BD Helping Build Healthy Communities Program, which each year provides grant funding to help community health care centers expand innovative approaches to providing health care for the most vulnerable patients in the United States. BD funding to Direct Relief will also be used to support the organization's efforts to distribute Covid-19-related healthcare supplies in Italy, the United Kingdom, Spain, and France.
Funding to International Medical Corps to support the deployment of emergency field hospital tents to U.S. communities whose hospital bed capacity was unable to meet the demand caused by the surge in patients caused by Covid-19. This funding also supported IMC's close collaboration with and support of the Ministries of Health of more than 30 countries that are working to combat Covid-19.
Funding to organizations including Ubuntu, AMREF, UNICEF USA, Last Mile Health, and several others has been deployed to ensure vulnerable communities throughout Africa receive the healthcare worker training, medical supplies, and social support services that are desperately needed to help protect women, children, and immune-compromised patients from the spread of Covid-19.
The company has also committed philanthropic funding to key non-profits serving vulnerable populations in its headquarters state of New Jersey – including the New Jersey Pandemic Relief Fund, the Center for Hope and Safety, BVMI, Eva's Village, Zufall Health Center, Family Promise of Bergen County, CUMAC, The Community FoodBank of New Jersey, and the Center for Food Action. The majority of this funding was allocated to help BD's key non-profit partners in the region meet the increased demand they are experiencing for food, healthcare services and protection from domestic violence.
Additional BD funding has also been deployed through Americares, Heart to Heart International the World Health Organization-United Nations Foundation's Covid-19 Solidarity Response Fund, CMMB, IHP, IsraAid, the Columbia Mailman School, the Royal College of Surgeons, King Baudouin Foundation for CUAMM, the African Public Health Foundation, and the CDC Foundation.
To learn more about BD's broader response to Covid-19, visit the company's video series of Covid-19 urgent response stories, or this letter from BD CEO Tom Polen, which outlines his view of the company's responsibility during this time of crisis.