Cognizant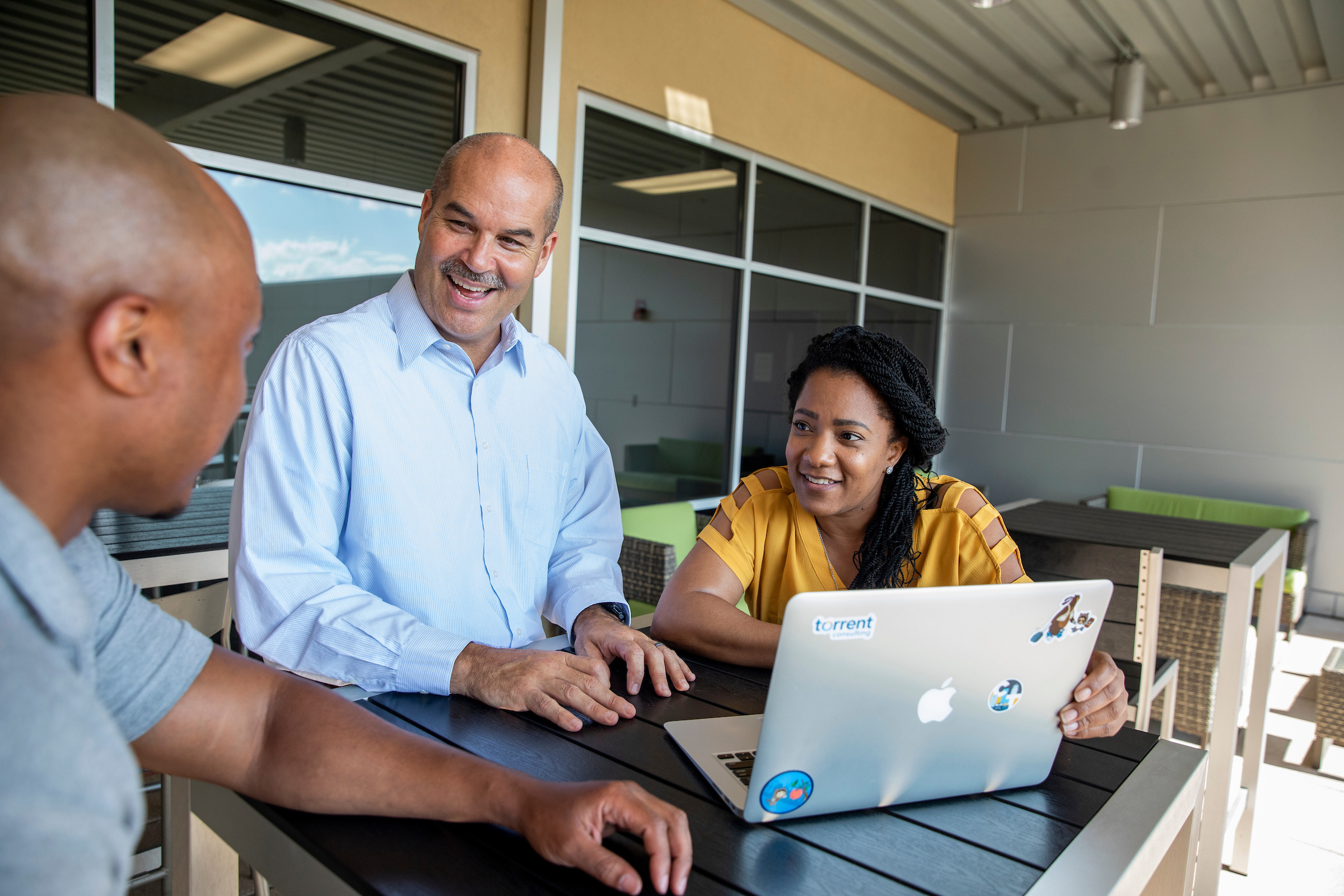 Cognizant, a Fortune 200 global professional services company, engineers modern businesses to improve everyday life. For more than 25 years, Cognizant has deployed a unique industry-based, consultative approach to help its clients envision, build, and run more innovative and efficient businesses.
As part of its approach, Cognizant established its Center for the Future of Work (CFoW) to examine how work is changing, and will change, in response to the emergence of new technologies, new business practices, and new workers. The CFoW provides original research and analysis of work trends and dynamics, collaborating with a wide range of thinkers and academics about what the future of work will look like as technology changes so many aspects of our lives.
In The Work Ahead, a new report released last month, the CFoW states that, "While the pace of digitization over the last five years has been intense, it's nothing compared with what will be required going forward." Cognizant recognizes that our collective success is dependent on developing an inclusive, thriving workforce equipped with the education and skills necessary for an increasingly digital society.
The Cognizant U.S. Foundation—Cognizant's primary corporate social responsibility effort in the United States—is working to ensure individuals are prepared for success in this changing digital economy. Since its establishment in 2018, the Foundation has committed more than $50 million to prepare people for the 21st century workforce.​​​​​​
With an equity mindset, the Foundation makes investments in three key focus areas—pathways, pipelines and systems change—supporting the development, delivery, and scaling of industry-aligned technology workforce training, higher education programming, and K-12 curriculum, as well as original research centered on future-forward thinking to inform those who influence public policy.
Pathways
In order to advance diversity and inclusion efforts across industries, people must be able to clearly see the pathways that exist into both education and the high-paying jobs that lead to economic mobility. Through support from the Cognizant U.S. Foundation, grantees such as CodePath.org, Management Leadership for Tomorrow, Reboot Representation, and Break ThroughTech are expanding opportunities in tech for underrepresented groups and changing the way leading companies recruit and retain diverse talent.
Pipelines
Through support from the Foundation, organizations such as Code Nation have been able to expand their reach as they equip high school students to pursue careers in technology. And, since students are often inspired at an early age to pursue certain fields, the Foundation recently invested $3 million in Teach For America to establish both the Cognizant Computer Science School Leader Cohort and Cognizant AP Computer Science Principles Teaching Fellowship, expanding the number of low-income schools offering high-quality computer science education.
Systems Change
In tandem with its investments in pathways and pipelines, the Foundation brings together cross-industry groups to research and recommend ways to work together to redesign our K-12, higher education, public policy, and workforce systems. This includes recent research with the National Skills Coalition that explores what skills are most in-demand and a partnership with the Aspen Institute Future of Work Initiative that sets out policy recommendations for how cities can build lifelong learning systems.
It is this combined approach to making philanthropic investments that the Foundation believes will lead to the changes needed to prepare individuals for, as the CFoW frames it, "what will be required going forward."
As Kristen Titus, Executive Director of the Cognizant U.S. Foundation said in a recent interview on WorkingNation: "We have this really unique perspective on how we effectively realign education and training landscapes across this country to prepare everyone for the jobs of today and tomorrow. You can invest in a pipeline, you can build new pathways into jobs, but none of this will ever be sustainable and will ever truly happen at scale unless we drive systems change in parallel."
Learn more about the Foundation at www.cognizantusfoundation.org and follow them on Twitter: @CognizantFdn, as well as @CognizantThink for the latest from the CFoW.