Ecolab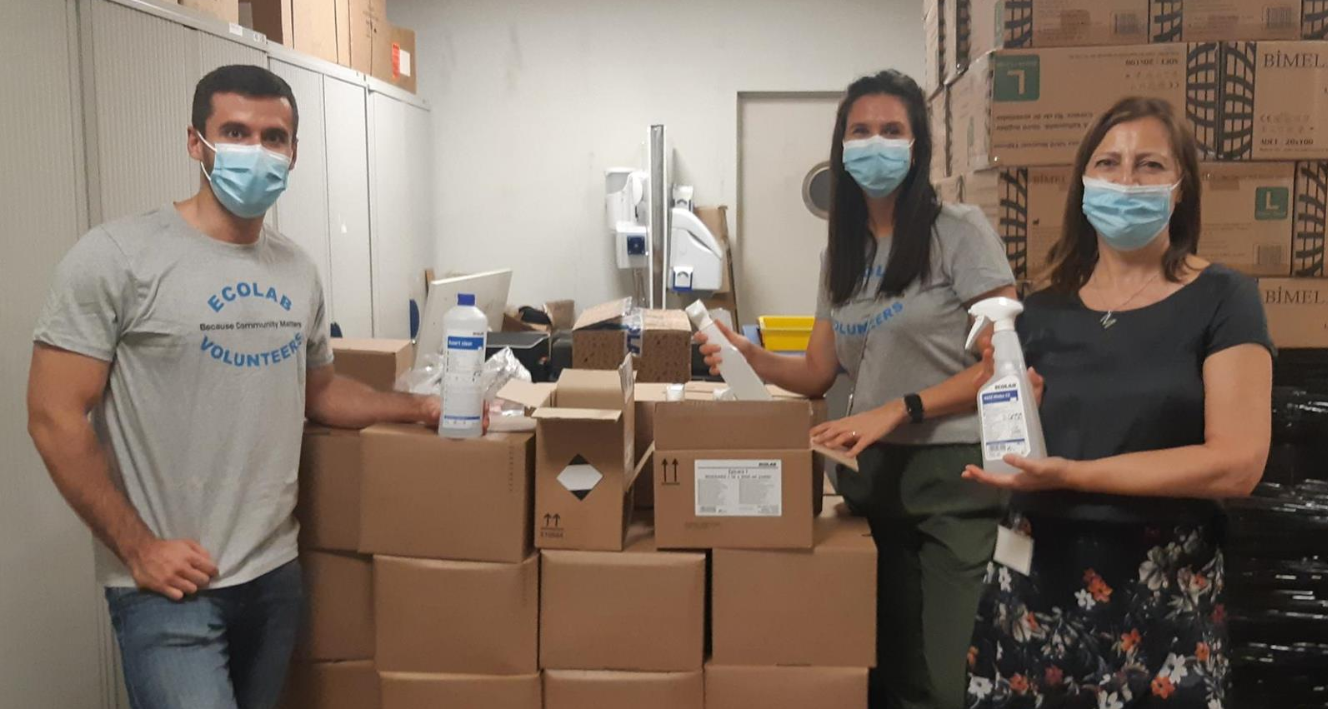 As we all continue to experience global crises—including the impacts of the COVID-19 pandemic, the escalating effects of climate change, and more recently, the war in Ukraine—companies must remain steadfastly committed to supporting communities around the globe.
For nearly 100 years, Ecolab has been supporting communities both close to home and around the world. In 2021, Ecolab responded with its largest giving year to date, valued at more than $40 million dollars, working hand-in-hand with non-profit partners to positively make an impact through product donations, cash grants, and employee volunteerism. Highlights include:
Product Donations: The COVID-19 pandemic dramatically increased the need for cleaning and sanitizing products. In partnership with relief organizations World Emergency Relief, Good360, and Global Citizen USA, Ecolab donated $32 million of its cleaning, sanitizing, and public health products across 22 countries to help combat COVID-19.
Cash Grants: Through more than $7 million in cash grants, the Ecolab Foundation supported local organizations in the communities where its associates live and work. These organizations are making a difference across youth and education, civic and community development, arts and culture, and the environment and conservation, as well as organizations that provide resources for underserved communities.
Employee Engagement: Ecolab associates also were individually driven to do their part. Their dedication of both time and resources embodies Ecolab's purpose to help make the world a cleaner, safer, and healthier place, including supporting charities in their local communities through more than 3,600 volunteer events across 30 countries. In addition, associates gave more than $3 million in contributions to more than 2,600 nonprofit organizations around the world through Ecolab's Community Giving Program augmented with a match from the Ecolab Foundation. For example, in partnership with Kids in Need, Ecolab associates in the Washington, D.C., area assembled more than 1,000 backpacks with supplies for local children to start the school year.
As the war in Ukraine continues, Ecolab is committed to finding ways to help those in need. As of June 2022, the company has committed more than $8.5 million worth of Ecolab products to support the humanitarian response to the Ukraine conflict. Additionally, employees have contributed their own funds, with the Ecolab Foundation offering a 50% match for all associates wishing to donate to Ukraine relief efforts through Ecolab community giving opportunities.
​​​​​
For more information about Ecolab's community giving initiatives and the Ecolab Foundation, visit the Community Involvement page.