Intel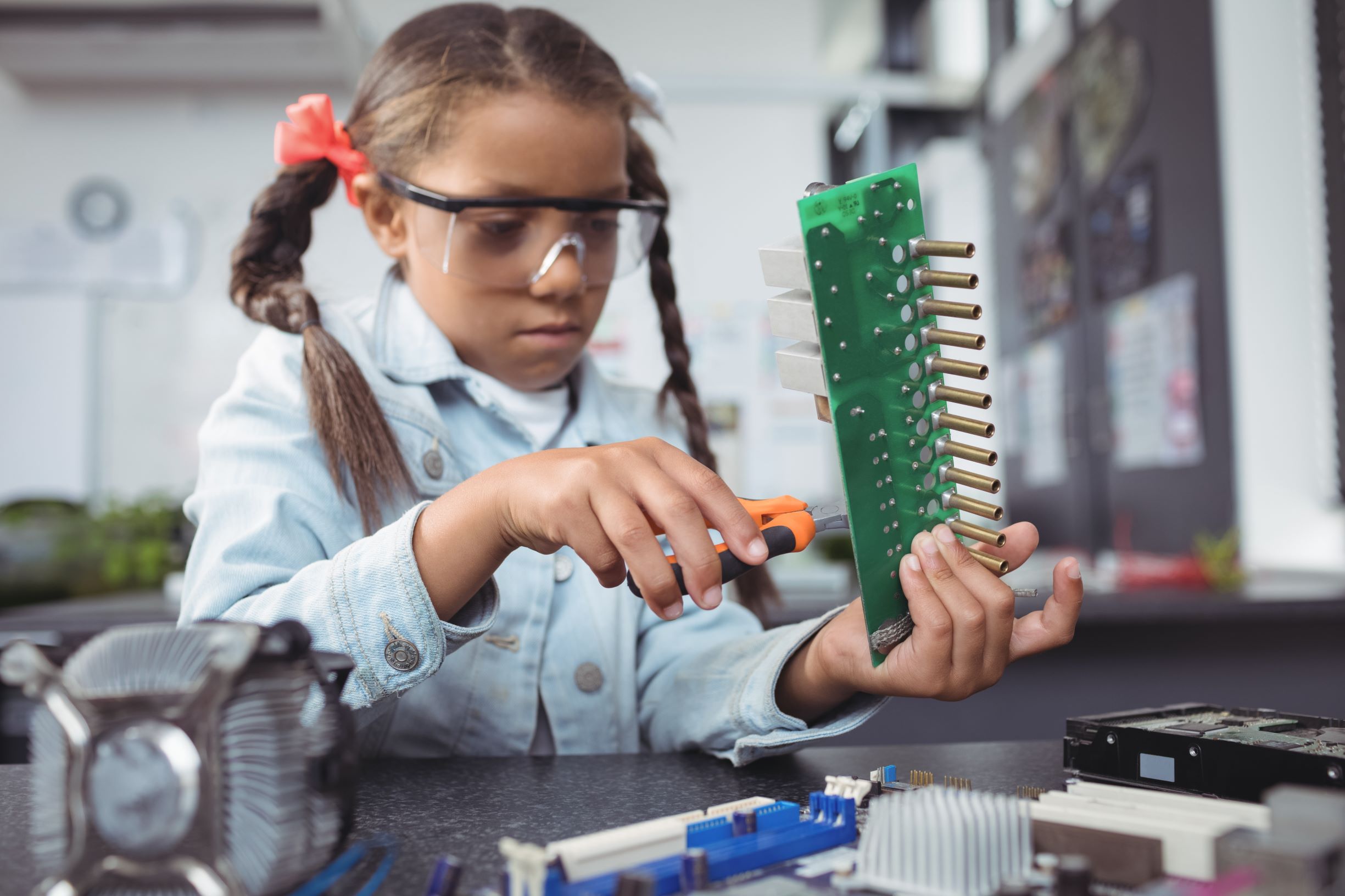 The Intel Foundation announced a partnership with the STEM Next Opportunity Fund (the legacy organization of the Robert N. Noyce Foundation), the Gordon and Betty Moore Foundation, and many other technology and philanthropic leaders to launch a nationwide initiative designed to help close the gender, socioeconomic, and racial diversity gaps in STEM fields. The Million Girls Moonshot is a transformative, nationwide movement that will re-imagine who can engineer, who can build and who can invent.
Just as the original Moonshot nearly 60 years ago united the nation behind a common goal, the Million Girls Moonshot is taking a collaborative, collective impact approach to change the trajectory of women and girls in STEM. It will provide grant funding and in-kind resources such as technical assistance, access to educational resources, and STEM mentors to the afterschool networks in all 50 states so they can provide high-quality, immersive STEM learning opportunities to the millions of children who participate in afterschool programs across the nation. By working with the Charles Stewart Mott Foundation's afterschool networks, the Million Girls Moonshot has the potential to reach up to 10 million school-age children in more than 100,000 afterschool learning programs – many of whom live in communities that have traditionally lacked access to high-quality STEM education.
"Girls are the future innovators, engineers, and entrepreneurs," stated Pia Wilson-Body, president, Intel Foundation. "They have the potential to change the world. The Million Girls Moonshot will provide opportunities to ignite a lifelong passion for STEM. By investing in girls, we empower them to become the innovators our society needs, and we're proud to be a leader in this movement."
As an inaugural funder, Intel Foundation is contributing $1 million in the first year, as well as technical assistance, access to its She Will Connect program, and support from Intel employee volunteers who can serve as STEM mentors and ignite a lasting passion for technology, engineering, and computer science among girls and at-promise youth.
Visit the Million Girls Moonshot website to learn more.​​​​