Macy's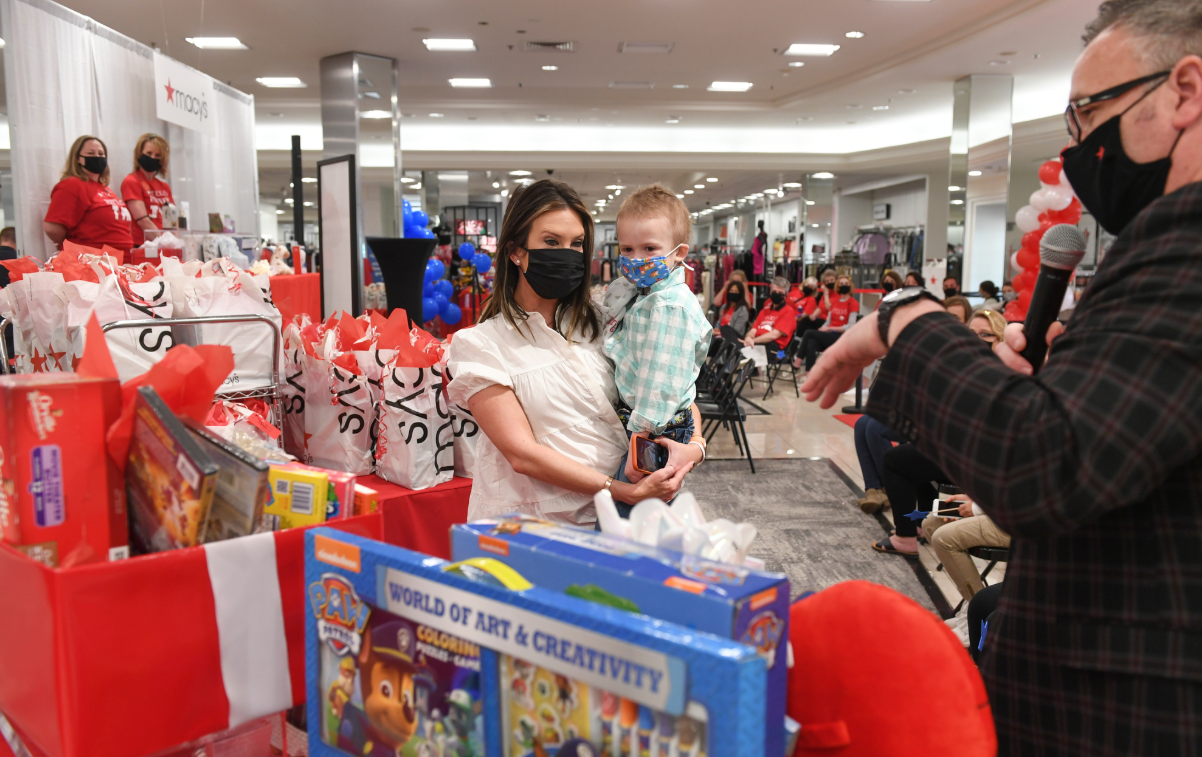 Building on a 160-year tradition, and with the collective support of customers and colleagues, Macy's, Inc. strengthens communities by supporting local and national charities to help make a difference in the lives of our customers. Giving back is one of Macy's core values, and they want to create as much positive impact as possible.
"At Macy's, Inc., we are committed to creating value for all of our stakeholders — our customers, colleagues, brand partners, and investors," stated Jeff Gennette, Chairman and CEO, Macy's. "We have refined our cause and giving programs to ensure maximum impact on the causes that matter most to our communities."
In 2020, Macy's giving pivoted to focus on providing support for communities in the wake of COVID-19, and made a $1M pledge to support organizations combating racial and social injustice.
Despite unprecedented challenges to the retail industry in 2020, Macy's community impact included:
$42.7 Million raised and donated to our charity partners
31,290 Hours of volunteer service
$15.6+ Million worth of in-kind donations distributed to communities
$7.6 Million facilitated in corporate grants
$3.25 Million in donations by colleagues
Highlights of the Giving programs include:
Bag Hunger: Each year since 1998, Macy's commits to alleviate hunger through an annual Bag Hunger campaign in March, supporting organizations that address food insecurity. In 2020, Macy's extended its annual Bag Hunger campaign to address the increase in food insecurity caused by the COVID-19 pandemic. From March through August, by giving their time and money, enthusiastic colleagues and customers helped Macy's raise more than $7.5 million to support 270 local hunger relief organizations and Meals on Wheels' COVID-19 Response Fund. Colleagues also gave back their time volunteering safely in person with local hunger relief organizations or by making cards and wellness calls for homebound seniors.
Disaster Support: When their communities are hurting, Macy's shows up. In response to COVID-19, Macy's donated more than $15.6 million worth of in-kind donations to support local communities as they faced unprecedented challenges. Macy's also facilitated over $500k in grants specifically addressing challenges in our communities exacerbated by COVID-19: mental health and frontline workers, domestic violence, the disproportionate effect of unemployment on women (particularly women of color), youth programming, and essential goods.
The Big Give Back: This annual campaign is Macy's annual month-long movement to Make Life Shine Brighter for our customers, colleagues and communities through colleague donations and volunteer efforts. The Big Give Back enables colleagues to meet needs in their own communities through giving and volunteer efforts. In 2020 colleagues were encouraged to give to organizations combating social and racial injustice, food insecurity, and/or their favorite 501(c)(3) nonprofit. Together colleagues raised over $2 million from direct donations and fundraising events.