Responding to Workforce Needs: Travelers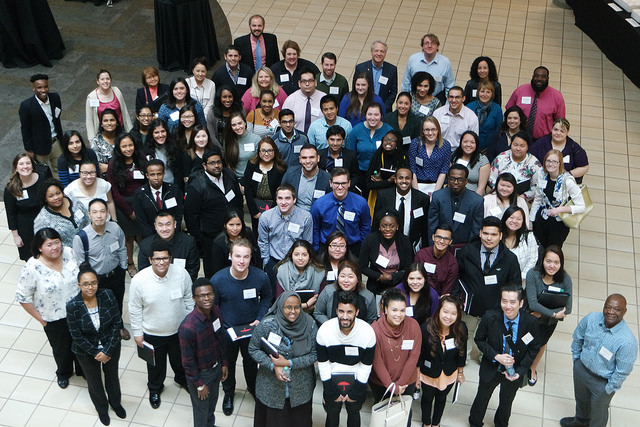 Established in 2007, Travelers EDGE (Empowering Dreams for Graduation and Employment) provides a unique, holistic approach to education for underrepresented students. Through partnerships with colleges, universities, and community-based organizations, Travelers EDGE increases access to higher education and provides students with opportunities to excel.
The program helps students progress from middle to high school curriculum in preparation for post-secondary education, building a strong pipeline of future leaders to college and beyond. Once enrolled in college, Travelers EDGE students benefit from a broad range of support services, including financial support, career and business advice from employees, internships and job shadowing, and professional development workshops.
The program is in Connecticut, Georgia, Maryland, and Minnesota, areas where Travelers has a presence, in partnership with local community colleges, universities, and high schools.
Program goals are:
Increase the number of underrepresented students attending college;
Help underrepresented students graduate from college through scholarship support and academic advising;
Build awareness of careers in insurance and financial services by providing a combination of professional development, internship, and mentorship opportunities.
Travelers EDGE Framework
The Travelers EDGE Framework illustrates specific student-oriented goals for each stage of the pipeline, from pre-college to college and career, as well as desired outcomes for the broader community and company.
The program was recognized by the Pell Institute for the Study of Opportunity in Higher Education, citing it as a "leading corporate college access and professional development program to help underrepresented students succeed" and as "a national model for other companies to follow."
Read more, here.