Sempra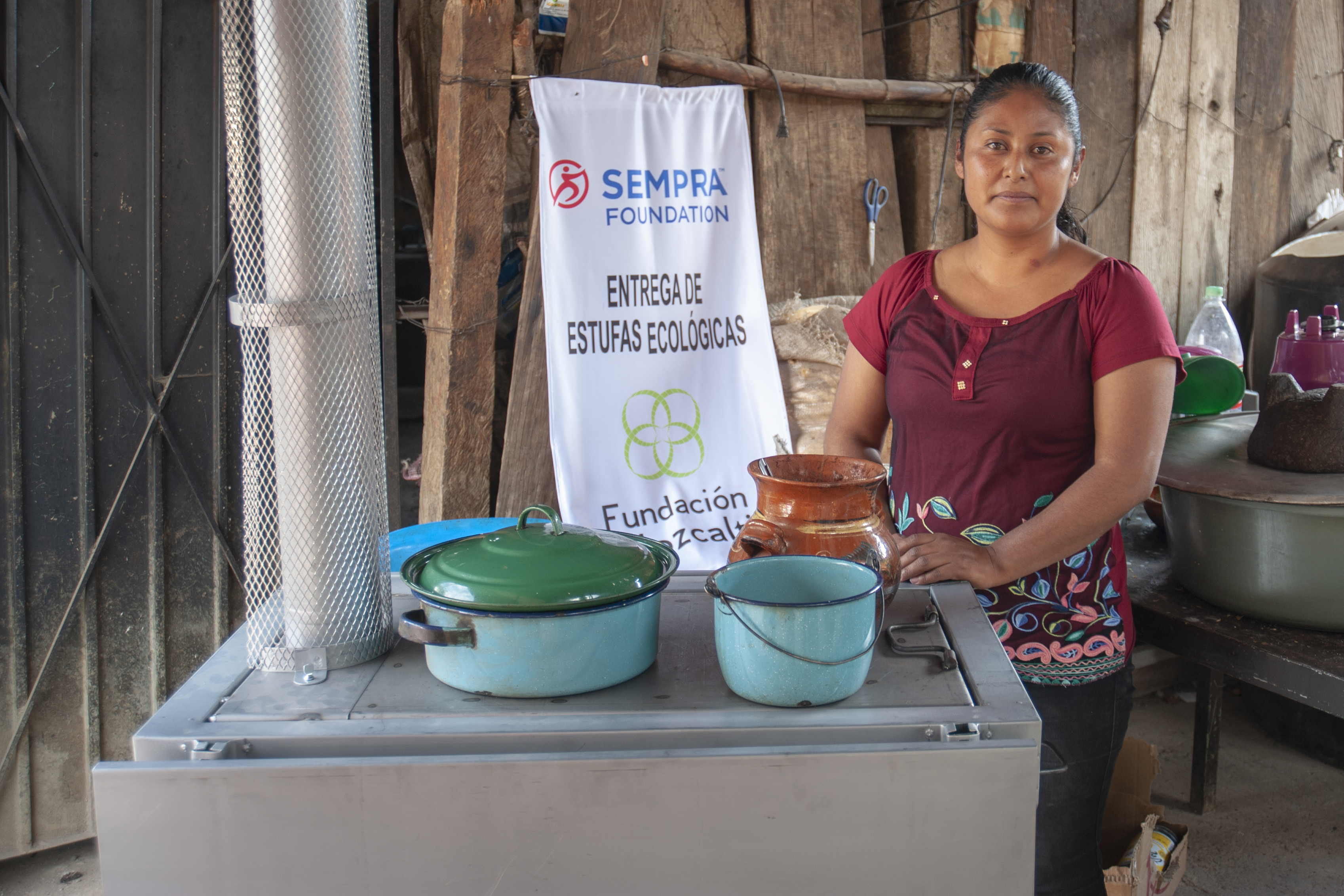 More than 2 billion people around the world live without access to clean fuels and reliable electricity. That's why Sempra Foundation, founded by Sempra, recently invested more than $700,000 in several projects addressing energy poverty.
The foundation partnered with GRID Alternatives to install five grid-tied solar projects on community buildings and off-grid solar projects benefitting 40 families in Mexico. In a separate project, the foundation partnered with Fundacion Mozcalti to distribute cleaner cookstoves in small communities across Mexico. These projects are part of a broader, holistic commitment by Sempra Foundation to build stronger, more resilient communities by expanding energy access across communities in California, Texas, and Mexico. Over $1.5 million has been invested year to date.
As these projects are completed, partners will work with the recipient communities and study the impact of the investments over time. To date, five organizations, two indigenous communities in the U.S.-Mexico border region, and five residential neighborhoods within four separate tribal communities in California are benefitting from access to clean, renewable solar energy. Additionally, the distribution of nearly 2,400 clean cookstoves in 28 communities across five states in Mexico has replaced three-stone stoves or U-type stoves that openly burn firewood. This helps resolve the uncontrolled and incomplete combustion of wood which leaves women and children exposed to smoke and indoor air pollution, often resulting in respiratory illnesses.
Improving energy access in vulnerable communities also helps address environmental justice concerns. These projects alone are expected to reach nearly 30,000 people with access to clean fuels and technologies across Mexico and within California tribal communities, generating clean energy, reducing, and avoiding greenhouse gas emissions, and achieving significant economic savings for recipient families over the next 25 years.
Sempra Foundation also encourages community engagement by supporting the 19,000 employees who work for Sempra and its operating companies, helping them deliver their energy with purpose in communities. The foundation does this by matching employee contributions of time and money to any eligible 501(c)(3) charitable organization they choose to support.
Learn more at: www.semprafoundation.org or www.sempra.com.