Stanley Black & Decker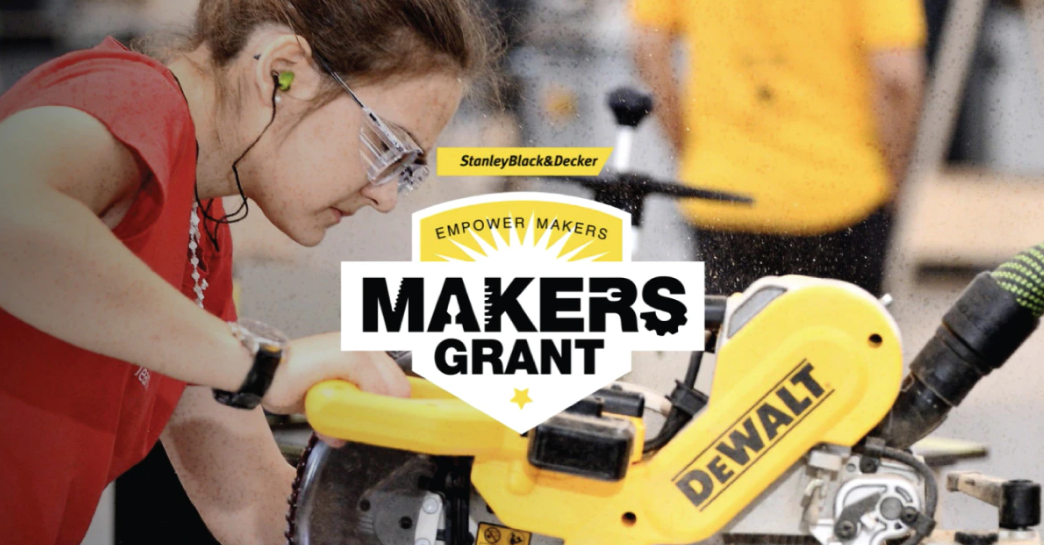 Stanley Black & Decker announced a five-year commitment of up to $25 million to fund vocational skills training in construction and manufacturing.  Beginning October 1, nonprofits around the globe can apply for grants as part of the "Empower Makers" Global Impact Challenge. The program is a critical component of Stanley Black & Decker's  corporate social responsibility program that includes a goal to empower 10 million makers by the year 2030. The Impact Challenge is expected to skill and reskill up to 3 million makers over the next five years.
Due to a lack of skilled trade workers, there are 430,000 open construction jobs in the U.S. alone, and 10 million unfilled manufacturing jobs globally. The pandemic has exacerbated this problem with millions of workers displaced since early 2020. In addition, the shift to remote and hybrid learning significantly impacted career and technical education (CTE) schools and classes, which rely heavily on hands-on learning. Almost 60% of CTE administrators reported lower enrollment in their programs for 2021.
"Stanley Black & Decker is for the makers, the builders, and the tradespeople–those out doing the hard work to create the world around us and build a better future for themselves, their families, and their communities," said Stanley Black & Decker CEO, Jim Loree. "Over the last several decades, vocational schools and careers in the trades have been overshadowed, despite the excellent, well-paying jobs and career paths they offer. Our goal is to recognize and advance those organizations that are working to create the skilled workers and tradespeople of the future that our society needs. For those workers displaced by the pandemic, especially women, people of color, and veterans, we want to encourage them to trade up to a career in the trades." 
Stanley Black & Decker's "Empower Makers" Global Impact Challenge will award up to $5 million in grants to nonprofits supporting trade workforce development initiatives. Submissions will be evaluated based on multiple criteria, including but not limited to number of people served, outcomes projected, sustainable impact, depth of programs, diversity, and more. Nonprofits can apply at EmpowerMakers.com between October 1st through October 31st. More information about the Impact Challenge can be found at StanleyBlackandDecker.com.