Zoetis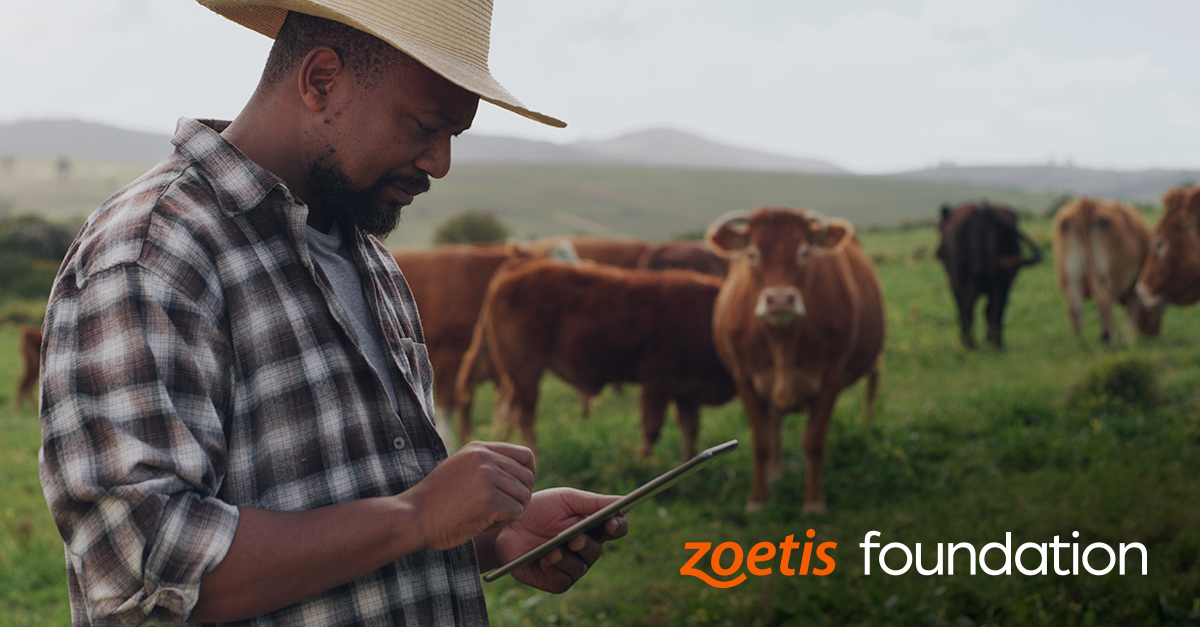 Veterinarians, veterinary technicians, and livestock farmers provide invaluable services to our communities, raising and caring for animals to help them stay healthy and productive. Yet, veterinarians and farmers face immeasurable challenges globally—from rising student debt to lack of diversity to mental health challenges, including higher risks of suicide and access to resources to drive long term sustainability and resiliency.
To address these challenges, the Zoetis Foundation announced that it will distribute $4.9 million during its first round of 2022 grants, supporting 20 initiatives based in 19 countries to help enable thriving professions and livelihoods for livestock farmers and veterinary professionals, as well as relief efforts in Ukraine.
The Zoetis Foundation has selected grantees that will provide greater access to education and mental wellness resources, expand veterinary debt relief, support diversity and inclusion efforts, and help enable thriving livelihoods by funding programs that support veterinary practices and farmers adopting sustainable and resilient business practices. Grantees include National FFA Organization, Livestock Industry Foundation for Africa, and the Shanti Project. For more information about the grantees, please read the press release here.
"People who care for animals are at the center of everything we do," said Jeannette Ferran Astorga, President of the Zoetis Foundation and Executive Vice President, Corporate Affairs, Communications & Sustainability at Zoetis. "As veterinarians and farmers continue to face mounting challenges, we are thrilled to fund a variety of organizations that are identifying innovative solutions and making a positive impact in our communities."
The Zoetis Foundation was created in 2021 to support communities and the people who care for animals. In its first year of grantmaking, the Foundation supported scholarships and diversity initiatives to help drive a more inclusive veterinary community in the U.S. The Foundation has committed an initial $35 million in funding through 2025.
Additionally, as the situation in Ukraine continues to evolve, the Zoetis Foundation is helping to provide critical support to affected communities with an initial donation of $150,000 to the Red Cross and is matching colleague donations made to the organization globally (up to $150,000).
To learn more about what Zoetis Inc. is doing to support people and animals in Ukraine, please visit zoetis.com.
To learn more about the Zoetis Foundation, please visit: www.zoetisfoundation.org.