Our Team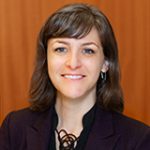 Carmen Perez
Senior Director, Data Insights
Carmen Perez is available for speaking engagements. Please download her speaker profile for details.
Carmen Perez is a sought-after adviser in how measurement and data can optimize corporate social impact strategies. In her 9 years with Chief Executives for Corporate Purpose, she has served more than 200 multi-billion-dollar companies with hundreds of actionable insights. Her cross-sector experience in social impact spans nearly two decades. Carmen has led and executed multiple innovations that include launching CECP's Measurement Fundamentals and CECP's Global Exchange. A recognized thought leader quoted in Wall Street Journal, New York Times, and many other top tier publications, she has been catalyst, researcher, or author (sometimes all 3) for publications including the Giving Around the Globe series; Investing with Purpose, and the What Counts: The S in ESG series, which was included in World Economic Forum's recommendations for common corporate metrics.
Carmen's knowledge spans corporate social investment, employee engagement programs, philanthropy, global partnerships, scorecards, the "S" in ESG, and impact measurement. Her Data Insights team produces the industry-leading Giving in Numbers report, the unrivaled leader in benchmarking on corporate social investment. A dynamic speaker and facilitator, Carmen has engaged audiences on domestic and international stages with audiences small or large. Her measurement expertise is informed by deep engagements with CECP companies from technology, finance, retail, energy, and more. Using an innovative, iterative, and data-driven process, she has developed the expanding measurement approaches CECP increasingly employs across practice areas.
Originally from Wisconsin, Carmen moved to New York to attend graduate school at the NYU Wagner School of Public Service for a Master of Public Administration with a specialization in Financial Management. Her University of Wisconsin bachelor's degree was a triple major in International Studies, Political Science, and French. Before moving to the corporate sector, she spent the first half of her career in economic development and microfinance non-profit organizations. During this time she launched and served as founding CEO of a cooperative financial institution (credit union) for Queens, NY public housing residents that increased locally-owned assets for the community and individual safety-net savings account for many residents. Outside of work, she likes to spend time outside enjoying nature with her two kids and volunteering for social justice causes.