Our Team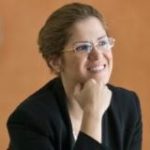 Carolina Murphy
Director, Corporate Insights & Advisory
Carolina C. Murphy is a seasoned ESG executive, working as a strategic advisor to Boards and CEOs since 2012. She speaks English, Spanish, Portuguese, and French; has worked and lived in Europe, Latin America, and Southeast Asia. Carolina is a Board Observer and was a Senior Advisor to the CEO at A10 Invest, the leading private equity firm dedicated to climate action. She provides strategic ESG advice to the CEO, partners, and leaders of companies valued above $ 2 billion. She builds relationships with executives and investors seeking investment solutions to improve and mitigate ESG risks. At A10 she has led and developed ESG strategies for portfolio companies, including the multi-billion acquisition of Niely Cosmeticos by L'Oréal. She advised Sigma Lithium (a company with a net present value of $6 billion) with its 2021 IPO. She established the company's first internal audit controls by modernizing business applications and implementing more robust cybersecurity. Carolina advises the partners on implementing sustainability frameworks that yield financial gains for their portfolio investments. She also works with legal counsel, governments, project managers, and engineers to ensure due diligence for ESG mandates in order to mitigate projects for material risks.
At My Social Outlet, Carolina strategically managed the sustainable consumer product businesses resulting in 34% revenue growth year over year. My Social Outlet leveraged social econometrics data to forecast e-commerce sales (acquired by private equity). Carolina managed $2 million in P&Ls and a staff of 10 that built APIs to link products with sustainability reporting. She built C-Suite relationships, developed probability analysis models and market intelligence for B2B sales, and conducted materiality analyses of product toxicity to comply with regulations for the e-commerce industry.
At Micro-Empowering, Carolina hired and managed the team that built a DoD award-winning STEM education app distributed to 6,000+ schools. She recruited and partnered with external audit professionals to implement robust internal controls. She led the organization's partners, supply chain, and donors seeking goals that supported their overall CSR strategy; conducted research projects for partner organizations; advised them on sustainability, charitable giving, community relationships, and employee engagement initiatives using the Sustainable Development Goals framework. Previously she worked at AB Inbev's first merger in 1999, Schering Plough in 1997, and the Council of the Americas in New York. Carolina was a teaching assistant at Columbia University and the Catholic University of Rio de Janeiro. She was a summer researcher for Dalberg Global Development Advisors and the Grameen Fund in Bangladesh. Carolina completed her full-time master's degree at Columbia University, receiving the Walter N. Maguire Honor fellowship. Carolina holds multiple ESG and environmental certifications and recently graduated from the Santa Clara University Woman's Corporate Board Readiness Program. She graduated with a bachelor's in Business Administration and received the Genesis Fellowship. Carolina belongs to the Task Force on Nature-related Financial Disclosures, the Association of Energy Engineers, the American Association for the Advancement of Science, and the Academy of Board-Certified Environmental Professionals.