Our Team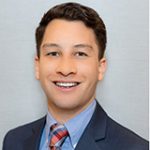 David Yee
Senior Associate, CEO Engagement, CEO Investor Forum
As Senior Associate, CEO Engagement, David works to craft our strategy to increase CEO involvement and provides support to our marquee events including Board of Boards and CEO Investor Forums.
David began at CECP in January 2018 and worked to support our annual Board of Boards gathering and mapping CEO engagement.
Prior to CECP, David most recently worked at Kohala High School, home of the Cowboys, on the Big Island of Hawai'i through AmeriCorps. During his year of service he supported the restructure of school programs, mentored students, and assisted with daily operations.
David earned a B.S. from University of Delaware in Business Management with a minor in Economics. While there, he participated in the school's student-led alternative break program where he led a group of students to Orland, Maine to engage in direct-service. David was also an active member of the club lacrosse and basketball programs.