Our Team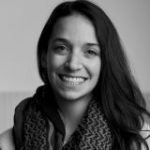 Emily Parlapiano
Programs and Strategic Partnerships Lead, CEO Investor Forum
Emily leads the partnerships, programs and operations for CECP's CEO Investor Forum which works with Fortune 500 companies on their Environmental, Social and Governance (ESG) initiatives with a focus on long-term sustainable value planning.
With a decade of cross-sector experience, Emily brings expertise in sales, project management and research from her time in Relationship Management with both Thomson Reuters and S&P Global to CECP. Passionate about social impact, Emily transitioned out of Financial Services and worked as the sole Program Manager with the David Rockefeller Fund where she led programmatic research, grantee funding, and the semi-annual meeting of the board. During her time at Villanova, she was actively involved with the Center for Peace and Justice and served as a participant, leader, and alumni advisor for the Villanova Service Break programs.
Emily can be reached at eparlapiano@cecp.co or on LinkedIn.