Our Team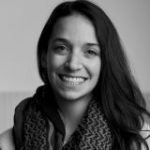 Emily Parlapiano
Programs and Strategic Partnerships Lead, CEO Investor Forum
Emily leads the strategy, curation, and growth of the programmatic initiatives at CECP's CEO Investor Forum to directly engage cross-functional business leaders on environmental, social, and governance (ESG) topics and trends and issue areas in an effort to connect the dots between sustainability factors, company performance, and investment returns. In this role, she cultivates strategic partnerships with global leaders in ESG research and ratings, trade associations, and professional service firms to advance sustainable business forward through collaboration.
In 2018, Emily joined the nascent CEO Investor Forum (formerly Strategic Investor Initiative) and played a pivotal role in its expansion. Her early work included co-authoring the CEO Investor Forum's foundational Long-Term Plan framework which offers communications guidance for CEOs to share forward-looking ESG guidance with the capital markets, advising on the initiatives financial growth and sustainability, and convening 30+ Fortune 500 CEOs in bi-annual Forums with institutional investors.
Prior to the CEO Investor Forum, Emily served as the sole Program Manager at the David Rockefeller Fund where she led programmatic research and supported the foundation in their efforts to align their investments with their mission, including divesting their portfolio from fossil fuels. She spent five years working in Financial Services as a relationship manager with both Thomson Reuters Financial and Risk division (now Refinitiv) and S&P Global with a primary focus on global commercial and investment banking clients.
Emily graduated from Villanova University, joining the newly created Peace and Justice program. While there, she researched social movements and worked with the Service Break Program – leading international service trips and consulting on the program's efficiency and impact. She is a graduate of the Acumen Fund's Accelerator Program and is a SASB FSA Credential holder.
Emily is native to New Jersey and currently lives in Jersey City. She is an avid reader, dedicated volunteer, and marathon runner.