Our Team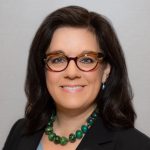 Kari Niedfeldt-Thomas
Managing Director
Kari is Managing Director, Corporate Strategy & Impact, of Chief Executives for Corporate Purpose (CECP), a CEO-led coalition that helps companies transform their environmental, social, and governance (ESG) strategy. Kari is responsible for CECP's engagement with its coalition companies and partner organizations, and organizational thought leadership, company advisory services, and growth strategies. The Corporate Strategy & Impact team provides strategic advisory and best practices on corporate purpose issues; expertly curated knowledge and convenings; research and data insights including measurement and benchmarking; and CECP's Global Exchange, an international network uniting country-based, mission-driven corporate societal engagement organizations to advance the corporate sector as a force for good around the world. She presents to and advises companies on corporate Diversity, Equity, and Inclusion (DEI) strategies and outcomes, and curates DEI events including peer-to-peer facilitated sessions and "Racial Equity: Moving Companies from Promise to Action" Conference with partners.
Prior to joining CECP, Kari led a consulting practice, including working with FINNEGANS and its affiliated entities. FINNEGANS is the first beer company in the world to donate 100 percent of its profits to charity, modeled after Newman's Own social enterprise business. Kari also served as Executive Director, The Mosaic Company Foundation, and directed the company's Public Affairs global corporate responsibility and agricultural sustainability strategies. During her tenure, Mosaic achieved ranking as one of 100 Best Corporate Citizens, Corporate Responsibility (CR) Magazine for six consecutive years and was recognized with the CECP President's Excellence Award for the company's agricultural development partnerships in three countries.
Kari holds a bachelor's degree in statistics and international studies from The American University in Washington, DC and a Master of Business Administration from the Carlson School of Management at University of Minnesota, where she also served as adjunct faculty. Kari also has served on several nonprofit and for-profit boards, including: judge for MN Cup business plan competition in the Impact Ventures division and Grand Finals; Business Advisory Group for the Office for Technology Commercialization, Venture Center, University of Minnesota; start-up social business incubator and accelerator FINNOVATION Lab, LLC; FINNEGANS Community Fund; Corporate Responsibility Association; University of Minnesota's Carlson School of Management Carlson Ventures Enterprise; fraternal insurance company Degree of Honor Protective Association (now a division of Catholic Financial Life); Field to Market: The Alliance for Sustainable Agriculture; HELPS International; and Social Enterprise Alliance—Twin Cities.