Our Team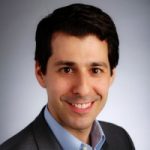 Michael Rosen
Director, Strategic Investor Initiative
Michael Rosen is available for speaking engagements. Please download his speaker profile for details.
As Director, Strategic Partnerships for CECP's Strategic Investor Initiative (SII), Michael ensures that SII has the relationships, partnerships and resources necessary to deliver its mission of re-orienting the capital markets towards the long term. He also educates both institutional investors and corporate issuers on the value proposition of CECP's Strategic Investor Initiative.
Michael comes to CECP from the sell side where he was most recently a Director of Investor Access at UBS Investment Bank. In this role, he advised Investor Relations Officers (IROs) on the development and implementation of high ROI investor marketing programs as well as broader industry trends including MiFID II and the mainstream shift by active investors toward integrating financially material ESG factors into their investment processes. Prior to joining UBS, Michael held various positions on both the buy side and sell side including J.P. Morgan Asset Management, Morgan Joseph TriArtisan Group, and Citi Global Markets.
Michael has an MBA from Temple University's Fox School of Business, a BA in Political Science and Spanish from the University of Michigan and is a member of the New York Chapter of the National Investor Relations Institute (NIRI).