2023 Board of Boards
2023 CECP Board of Boards, November 13th
CECP's Board of Boards, noted in Forbes as one of the top three "power player" CEO convenings, is a unique opportunity for corporate leaders to share insights and best practices and to help advance the business case for ESG and Stakeholder Capitalism. By coming together for this event, 50 CEOs demonstrate their commitment to CECP's mission – to create a better world through business – and to discuss the theme, Purpose-Driven Leadership in a Volatile World.
Register today! (CEOs only)
A few featured speakers for the 2023 event:
Sara Armbruster, President and CEO, Steelcase Inc.
Richard Edelman, CEO, Edelman
Mark Clouse, President and CEO, Campbell Soup Company
Joanne C. Crevoiserat, CEO, Tapestry
Ken Frazier, Executive Chairman of the Board, Merck & Co.
See the full event site, agenda, and speaker list here.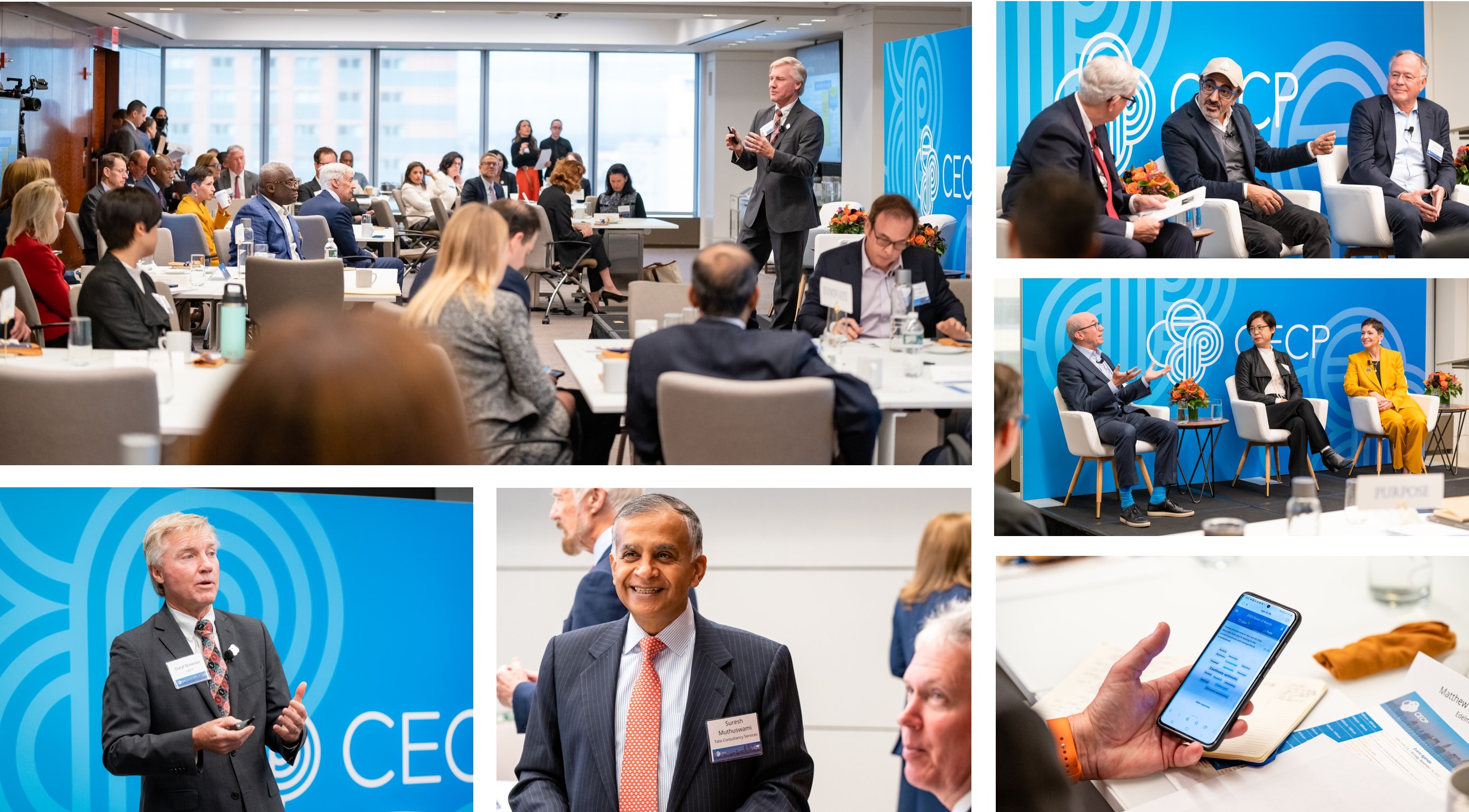 See last year's highlight reel!