Our Team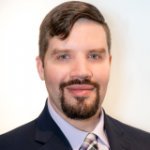 Armando Hechavarria
Associate, Corporate Insights
As an Associate on the Corporate Insights team, Armando supports the annual Giving in Numbers survey and various research initiatives within the measurement advisory practice by maintaining data excellence, analyzing data, and growing CECP's technological and research capacity.
Prior to CECP, Armando worked in the Career Advancement Center at Columbia University providing data and program support. Before this, Armando worked as an Audit Manager at the Avalon Hotel in Manhattan.
Armando has a Master of Public Administration degree from Columbia University's School of International and Public Affairs with a concentration in International Economic Policy and Management, as well as a BS in Liberal Arts with a focus on Political Economy from The New School and an AS in Computer Science from HCCC.