Our Team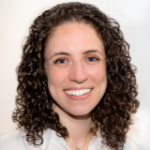 Ella Snow
Associate Manager, CEO Outreach & Voice
Ella serves as Senior Executive Assistant to the CEO, Secretary to the Board of Directors, and Special Projects Lead at CECP. Additionally, Ella supports CECP's CEO Engagement and Communications teams as well as the organization's Diversity, Equity, and Inclusion initiatives.
After graduating from Bard College with a degree in written arts and a concentration in nonfiction writing, Ella worked as the Executive Assistant to the Founder & President of a boutique literary agency, where she also served as the agency's Editor. She has completed numerous publishing internships, and came to CECP in 2018 with over four years of administrative and operations experience.
When she's not working, Ella can usually be found reading and writing around Hoboken, New Jersey.