Like many employees today, CSR professionals are facing the challenge of "too much data and not sure what to do with it." If you're interested in using data for your impact work with community partners and personalizing the employee experience of how they can live their purpose through the company…. Keep reading.
Good intelligence needs good data
Artificial intelligence (AI) is a tremendous opportunity, but also comes with the responsibility to monitor for data quality, and around processes for collecting data and how data impacts social justice.
Because they need lots of examples in order to be trained, artificial intelligence and machine learning algorithms are dependent on the quality of the data they are fed. In a nutshell: garbage in, garbage out.
When automated systems "learn" from non-representative or poorly curated data, they come to biased results. For example, an article by ProPublica demonstrated that when biased data was fed to an algorithm, it was more likely to incorrectly categorize black defendants as having a high risk of reoffending and more likely to incorrectly categorize white defendants as low risk.
Machine learning apps that use biased data amplify those biases – unless we take steps to keep our algorithms honest. "If your data is bad, your machine learning tools are useless," as Harvard Business Review notes.
Transparency matters in keeping AI honest.
As such, CSR professionals should carefully consider the data behind predictive models, to enable both accurate and helpful predictions, and thereby improve trust with constituents.
Social impact reports central to brand trust
Trust is a key Salesforce value. In an interview on CBS This Morning, CEO Marc Benioff called for a national privacy law in the U.S. Improving trust requires regulating data quality, including processes for collecting, collaborating, and improving data so that it can be used to help people more effectively.
If you want to create a predictive model, you might start in a spreadsheet, but you can't just stay there. Collecting social impact program data in one place is the first step to being able to leverage the fancy math that powers machine learning and artificial intelligence. As any IT systems administrator knows, when data lives in different disconnected systems, it's harder to derive insights than when it's on one platform.
We have outlined an introduction to AI for Good, principles to follow, organizations leading in artificial intelligence for social impact and How to Build Ethics into AI: Part I and Part II. There are examples of organizations using AI for nonprofit fundraising, marketing and program management as well as in higher education and donor engagement.
Employees love AI; personalization is IN
In addition to applications outside the company, AI can also be applied internally, to enhance the employee experience.
While having a database of volunteer opportunities through which employees can search is great, it's even more compelling to have personalized recommendations on how to help based on an employee's volunteering interests. CSR professionals think a lot about rising above the noise to gain employees' attention and getting them to take an action. Personalization is one way to do that!
With new technology, CSR professionals can help people see the impact of their work. Salesforce.org Philanthropy Cloud* doesn't require anything external to personalize your impact. Launching in late June, Philanthropy Cloud will apply machine learning and predictive analytics techniques to giving and volunteering! Plus, it'll integrate with existing single-sign-on systems, have a full API that companies can tap for integration purposes, and other exciting enterprise-ready features.
The big picture is: We can move from a "people like you also bought this item online" predictive algorithm to "people like you also volunteered/donated to this cause." Algorithms can help match people to meaningful ways to create positive change at scale.
AI recommendations form communities of like-minded employees
I (Cheryl Porro) started off my pro bono volunteering journey from first being asked "hey, can you help our nonprofit with Salesforce?" to being personally asked to become a board member of First Graduate.
People often become involved with a cause because someone recommends a volunteer project specific to their interests. Personal recommendations matter. But with recommendations powered by machine learning, the "tap on a shoulder" effect can scale to millions. At Salesforce, 84% of our employees volunteered at least once last year. In the year since we've launched personalized recommendations, 78% of that group have volunteered more than once! By connecting people to causes that are personally relevant and meaningful, we can drive deeper, lasting engagement. We're building a platform for scaling impact:
"Salesforce.org Philanthropy Cloud empowers people to take action and improve the state of the world. Einstein-powered recommendations help people connect with causes that are personally meaningful and make an impact where they are most passionate.

Philanthropy Cloud brings Salesforce.org innovation together with the content and services necessary to build a thriving CSR employee engagement program. Through our partnership with United Way, the world leader in workplace giving, any company can help their employees work with purpose."
-Nick Bailey, Salesforce.org VP of Innovation and Products
AI unlocks potential and progress
We foresee an era where artificial intelligence can power personalized recommendations to connect people and causes to make more of an impact.
Additionally, CSR professionals can think about how to engage their communities to provide corporate data scientists with more representative training data.
Technology can improve workforce development, as Southern New Hampshire University is doing with refugees, and connect individuals to opportunities to be ready for future jobs. Another example of empowering individuals with artificial intelligence to unlock human potential is AI4ALL, which works to educate and support the next generation of diverse leaders in AI.
In conclusion: think about what we are working for, rather than what we are working against. What kind of world do you want to live in? Working on what we call "AI for Good" is an effort that asks us to bring forth our best selves in service of equality and well-being for all.
TAKE THE NEXT STEP IN AI FOR CSR
About the Authors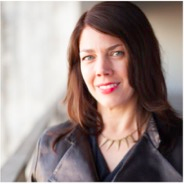 Cheryl Porro is senior vice president of technology and products at Salesforce.org, a social enterprise that gets technology in the hands of nonprofits and education institutions so they can connect with others and do more good. Cheryl leads her team to deliver transformational technology impact to tens of thousands of organizations through nonprofit and higher education products, including Nonprofit Success Pack and Salesforce Advisor Link. She also leads the enterprise business systems team that supports and streamlines Salesforce.org operations with enterprise grade technology solutions. Follow her on Twitter: @cporro_sfdc.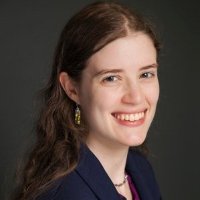 Katharine Bierce serves as editor-in-chief of the Salesforce.org blog and helps create e-books and other digital content at Salesforce.org. She is a lifetime member of Net Impact, a StartingBloc fellow, and has volunteered in producing "tech for good" events and content with the SFTech4Good Meetup (a NetSquared community) since 2014. A self-described "full-stack human," she is an avid meditator and yogi. When she's not managing digital content, you can find her teaching or taking yoga classes around the San Francisco bay area. Follow her on Twitter: @kbierce